On Hold Providers

On Hold Message Solutions

Your customers are your most valuable asset!
Increase business by making sure your customers are familiar with all the products, services and benefits your company has to offer.
Your callers are your "captured audience". Don't lose this golden opportunity. The best way to keep them informed is with an effective "message on hold" program.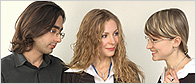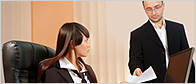 For More Information
To learn more about Message on Hold, feel free to:
Call:
1-866-226-4361
Email:
info@onholdproviders.com
Putting callers on

hold is inevitable,

taking advantage

of this time is

crucial!

A message on-hold program gives you control over the time your customers and prospective customers spend waiting to speak with you on the phone.

If your callers find that time to be informative and entertaining, your business will be more successful. It's an opportunity you cannot afford to pass up!