Important Statistics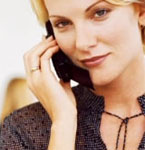 Things You Should Know About Message On Hold
While there are many surveys that attest to the benefits of utilizing a message-on-hold program, we believe there are three obvious reasons.

If a caller that is put on hold hears nothing, they sometimes feel they have been disconnected, which results in that caller hanging up and never calling back.

Providing music is somewhat effective, but is illegal and subject to fines and penalties if played without proper licensing. This includes both the playing of music from radio or CD.

Informative and entertaining messages are the most effective tool as they hold the caller's interest, which turns an undesirable sitiation into a productive one.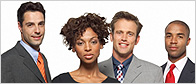 Meet Our Voices.
On Hold Providers features a diversified voice talent bank allowing our customers to match a professional and appropriate voice to their business.
View our talent database

Pete
Pete is an experienced multi-media voice talent....
More

Joyce
Joyce is a voice over veteran and has several years...
More